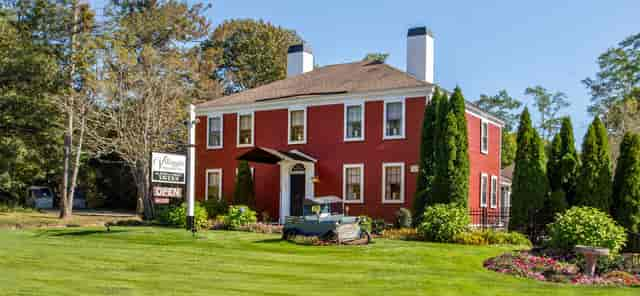 About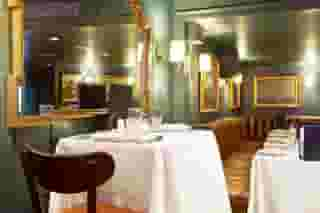 A Culinary Journey
Delicious, authentic Italian food, prepared by a chef whose family's culinary history goes back four generations, and served in a charming 18th century Federal style building that is on the National Register of Historic Places: this is one restaurant that Cape Codders and vacationers alike should not miss!

Villaggio Ristorante in Cotuit is Chef Jay Bartolomei's new home for his restaurant, which he originally started in Falmouth in 2005. After successful years on Falmouth's Main Street, and winning New England Cable News TV Diners Gold Plate Award, Chef Jay is now enjoying the ambiance and the history of the Roland Thacher Crocker House on Route 28 in Cotuit.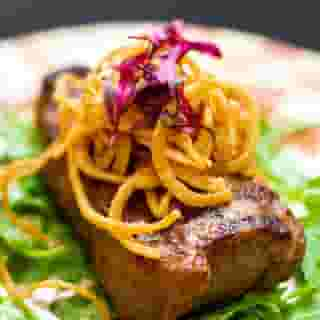 Chef Jay's Italian Specialties
Using only the freshest ingredients, Villaggio offers diners Chef Jay's Italian specialties. Begin your meal with a starter such as Carpaccio - thinly sliced prime tenderloin served with minced red onion, capers and lemon zest with arugula and a drizzle of extra virgin olive oil, or Calamari Napoletana—lightly breaded squid fried with fresh Italian herbs, tossed with sautéed chopped tomatoes, kalamata olives and sliced banana peppers.

Entrees include Chef Jay's signature seafood dishes. Try Seafood Zingarella—lobster meat, jumbo shrimp and sea scallops sautéed with asparagus, artichoke hearts and sun-dried tomatoes, simmered in a Sambuca cream sauce served over pasta, or maybe pork osso buco, or a filet mignon.

For your insalata course, try the caprese with mesclun greens, fresh mozzarella and tomato slices seasoned with salt and fresh ground black pepper topped with fresh basil, tricolored bell peppers, red onions and sliced banana peppers drizzled with an extra virgin olive oil. Looking for a more casual spot to share fun speciality drinks and fine wine with friends? The Tavern within Villaggio Ristorante offers a relaxing and charming atmosphere.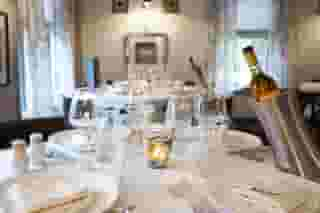 Host a Special Occasion
Host a special occasion at Villaggio Ristorante and you and your guests will savor the memories for a long time to come. The expert staff will handle every detail. Villaggio will tailor the event—whether it's a wedding shower or rehearsal dinner, birthday party, business celebration, or special family dinner—to suit your wishes. 
—The Enterprise